Retail and wholesale websites with custom pricing structures and product sync with Acctivate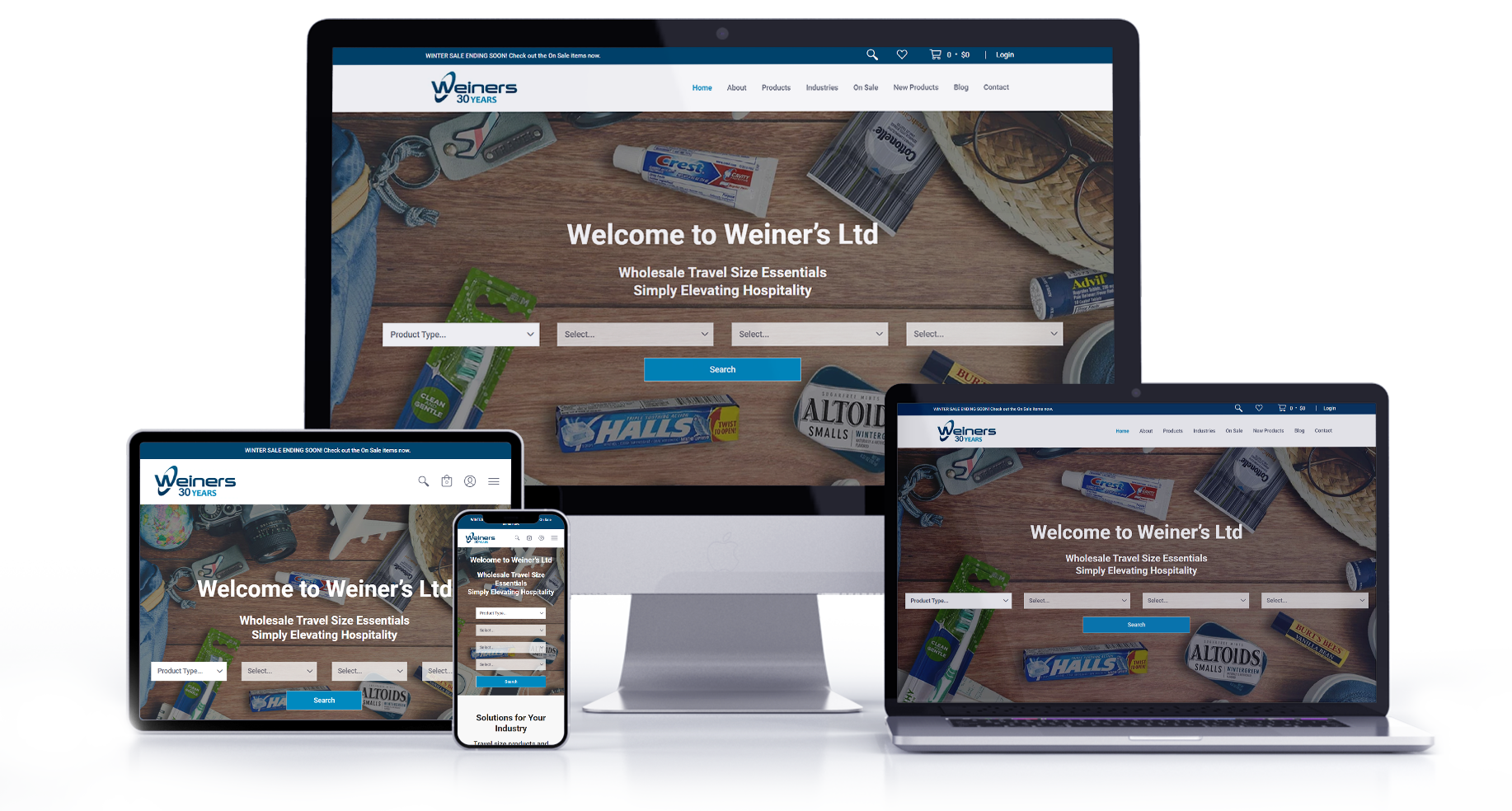 "If you are currently considering using their services, let me be the first to communicate that there is no one better in the industry. Thank you Lynn for all the work you and your team have done for my company."
- George Gonzalez, National Director of Logistics
Weiners Ltd contacted us in 2012 to build an ecommerce site that would integrate fully with their inventory management software. Weiners had a unique requirement to sell products individually and/or by the pack. They also needed a wholesale portal and a retail site to be managed from one inventory. Two stores were built into one Magento installation so that the inventory could be shared between the sites.
We recommended a single Magento ecommerce site with separate wholesale and retail views.  We also recommended a custom product sync and custom product pages with price structures that met the unique needs of their Each/Pack pricing.  
Highlights
Custom login by account number on wholesale site
Custom reviews & ratings on retail site
Product sync utility to integrate Acctivate inventory with Magento
Custom wholesale account registration and credit applications
"Excel is always reliable, extremely responsive and gets to the bottom of any problem that needs to be resolved."
Working with Lynn and Excel has been a wonderful experience. Although we already knew that creating a new Magento webstore that would seamlessly integrate with Acctivate could be quite a sizable project, we couldn't foresee how complex and extensive it would really be. Sometimes it is difficult for consultants to get into the core of their clients 'businesses, but Lynn really listened and understood all the little subtleties of our way of doing business, what was truly important to us, and translated into our new website. She is always reliable, extremely responsive and gets to the bottom of any problem that needs to be resolved. We are now working on a second website, I will definitely recommend her.
Sandra Belozercovsky, Vice-President, Weiners Ltd.
Are you working on something great? Let us help you make it happen!