6 Reasons you need a B2B Portal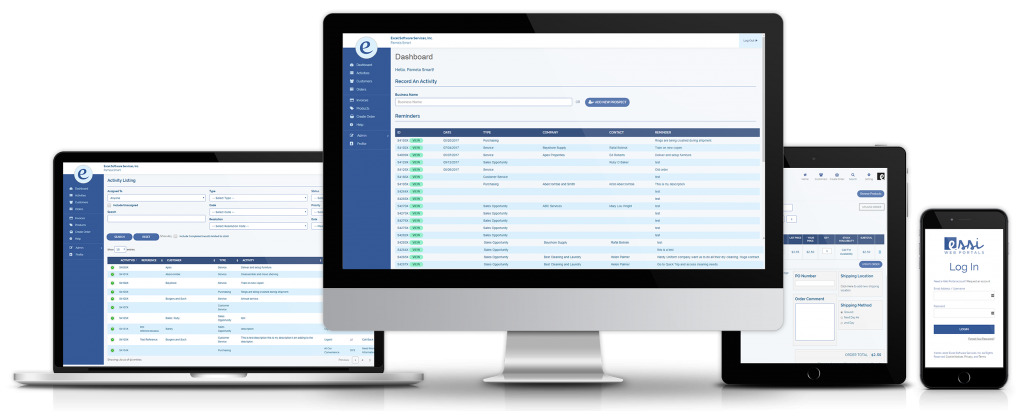 Businesses in today's world expect to be able to do business digitally. Customers want to quickly research and purchase online, and at any time of day or night, from anywhere.
I can hear you "old school" sales professionals bemoaning the lack of personal connection in favor of a faceless web form. But, take heart, I don't think it's an either-or situation.
Yes, personal contact and relationship building is still important. But I would argue that a B2B portal actually enhances your customer relationships because you spend less time taking orders or looking up information for customers and more time nurturing relationships. It's a win-win. They get the convenience they want and you get to invest your time more wisely.
Here are 6 reasons you need to offer your B2B customers a web portal:
Customer Friendly – A B2B portal lets your customers' order products and manage their accounts on their own terms. With a B2B portal, they can order when it's convenient for them from any device.
More Flexibility For Your Staff – A portal that includes features for your team gives you more flexibility in where they can provide your services. Your sales reps can have access to everything they need while on-site with a customer while traveling, or at a trade show.
Decrease Errors – A B2B portal eliminates duplicate data entry that allows for errors that are frustrating to your customers and costly for you. A B2B portal also eliminates stock errors from systems that are not in sync and the result in lost sales because a customer goes elsewhere.
Save Time – Your employees won't have to waste time doing duplicate data entry to keep a webstore up to date. They won't have to answer the phone to take orders, answer questions, or give order updates. Instead, they can focus on building relationships and growing your business.
Easy to Get Started – Since a B2B portal is just an extension of your existing Acctivate system, it is easy to get started and will be intuitive for your team. You will save tens of hours not having to export and then import your data to a different platform. It's all built right in!
Low Cost of Ownership – The SaaS-style subscription service with no long-term contract provides a low cost of ownership. And everything is included in the one low cost: software upgrades, web hosting, technical support, training, security updates and monitoring, and more.
If you sell B2B and use Acctivate Inventory Management Systems, you should consider adding a B2B portal to your offerings. It will more than pay for itself in time savings alone, and the increase in customer satisfaction and loyalty make it an easy decision for your business. Ready to get started? Contact us "Here".